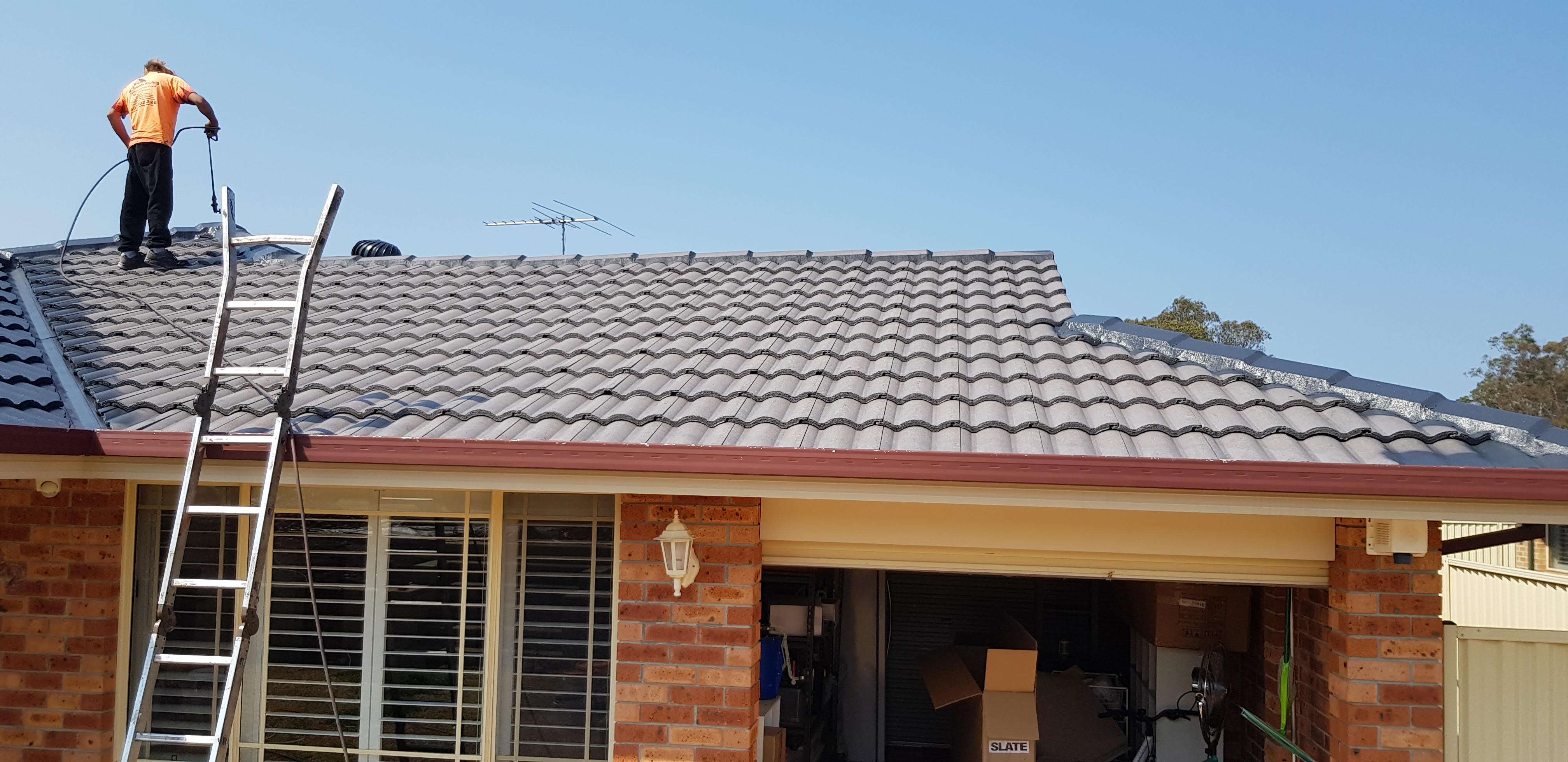 Roof Repair experts in Liverpool, Spoton Roofing professionals at your service!
We provide 360-degree roof-related solutions; from roof installation to roof repairs to roof restoration in Liverpool. Our professionals are highly-qualified and experienced individuals, equipped with the latest tools to offer you an experience like no other. We make roof repairs so affordable that people love to choose our services. We never compromise on the quality of our services and never increase our costs to a limit, where it becomes difficult for our customers to avail our services. Our years of industry experience allows us to creatively design our services to keep them within pocket-friendly budgets at all times.
Providing A-grade roof repairs at affordable rates to our customers for years now! Aiming for the many more years to come!
Hire our roof repair services right now!
High Pressure and Roof Cleaning for Your Home in Liverpool, Penrith, Campbelltown & Sydney
Our experienced and reliable staff follow through on all aspects of cleaning your roof and delivers a high quality finish, that you will be proud of.
Roof Cleaning in Sydney and Surrounding Areas
We remove all broken tiles and replace those using closely matched tiles.
Clean the entire roof from top to bottom with equipment for high pressure cleaning Liverpool, Sydney and other areas
Clean out all of the gutters and wash all down-pipes, external walls and any areas affected by the cleaning process.
Replace rusty Valley irons if needed.
Repair or replace, Lead Flashings if needed, and damaged timber battens. We also fix any additional items such as WhirlyBirds if needed.
Strip off capping or gable end and re-bed where required or specified.
Repoint all capping and gables using Flexi-Point Ridge security system.
Inspect roof and roof cleaning Liverpool, Sydney and other areas.
Apply 1 coat of sealer.
Hand paint gables and flashings to avoid any over spray and spray 2 coats of colour, so all up 3 coats.
SpotOn Roofing quality work standards
Clean Driveways
We offer a full paving service for all residential and commercial properties. Our highly skilled workmen complete each job to the highest standards in the industry. We pride ourselves on our spotlessness and attention to detail. When the work is complete, your site will be neat, clean and looking very smart.
Clean Hard Surfaces
Post roof cleaning is one of our specialities. We take care to remove all rubbish and to wash down all the roofs to ensure A-grade roof cleaning Sydney. We only use trained professionals for high pressure cleaning Sydney for your roof and take a huge amount of care while we complete the job and when we're done, we clean up making sure you are not left with a mess to clean up. We leave our customers with nothing less than the perfect last impression. All by-products created as a result of the high pressure cleaning process are disposed of in a safe manner to ensure clean and tidy environment.
We are the best for roof cleaning Penrith and Campbelltown, available at affordable rates!
Real Estate Maintenance
We provide our customers with the best advice for their roof, while always working safely and efficiently. We ensure after high pressure cleaning Penrith and maintenance of your property i.e. the entire area is left clean and tidy and ready for inspection by way of litter pick up, power sweeping and other general maintenance.
Property Management
Maximising your rental properties potential is a must and to do that it needs to be kept in good condition with up-to-date fixtures. With SpotOn Roofing, roof cleaning Campbelltown, Liverpool & other areas and managing your property will be as easy as making that first phone call. In order to maintain maximum value, we can set up a cleaning schedule, use the latest equipment for high pressure cleaning Campbelltown, Penrith and other areas, manage all inspections, maintenance, repairs and upgrades and knowing that everything is taken care of you can relax and feel confidant that your property is working for you!
All of our work has a 10 year guarantee